We know that trying to buy your first home can seem like a big challenge, but if you're keen to have a place to call your own, it's never too early to start planning how to do it.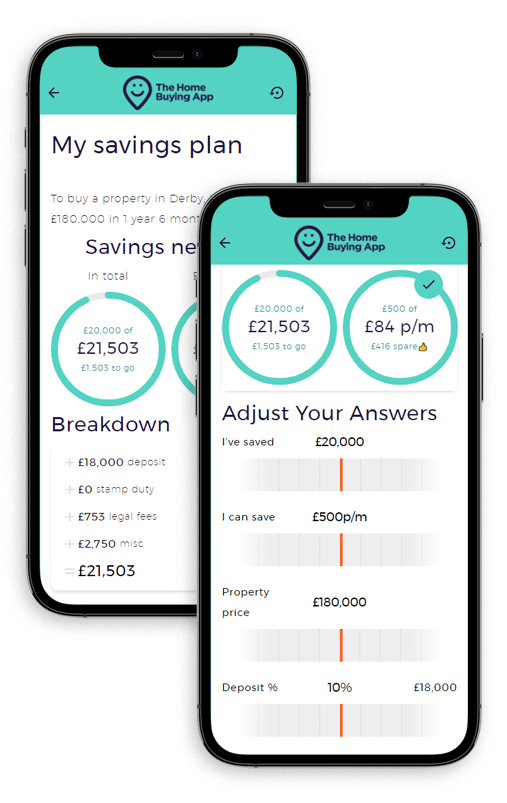 The Home Buying App
The new Home Buying App from Mortgage Advice Bureau could help you on your way to owning your first home, by supporting you as you prepare. Designed to help you save, plan, and track every step of your home buying journey, it has everything you'll need to guide you through buying your next home, including saving for your deposit, choosing the right savings account and sorting out your credit score.

Download the app today to start your homebuying journey.
How does it work?
Find your next steps
Your checklist shows you what you need to do next in your home buying journey. The app will guide you through each step of the process and make sure you're right on track.
Work out how much you can borrow
Calculate how much you're able to borrow and put together a home buying budget. The app will look at what you're able to afford, and what your monthly mortgage repayments will look like.
Build your own savings
Track how much you'll need to save and when you'll be able to buy. Work out how much you need to put aside each month and set yourself some savings goals.
Read the advice articles
Browse the library to answer your home buying questions.
Speak to a mortgage adviser
Once you're ready to take the next step, it's a good idea to get the right advice from the right people first. With a professional mortgage adviser based in each of our 9 branches, we can advise you on the best way to get onto or move up the property ladder.

Our independent advisers can search over 12,000 mortgages from more than 90 different lenders and have access to exclusive offers and deals that aren't always available from the High Street banks and building societies. This means we're in an ideal position to advise you and help you find the right mortgage to suit you and your circumstances.

Book an appointment today and take the next step towards homeownership.