According to interior design experts, in 2022, we'll relish brighter colours that herald a return to normality.
The sunny and uncomplicated Babouche is perfect for embracing this - whilst bold, it never feels garish or overpowering.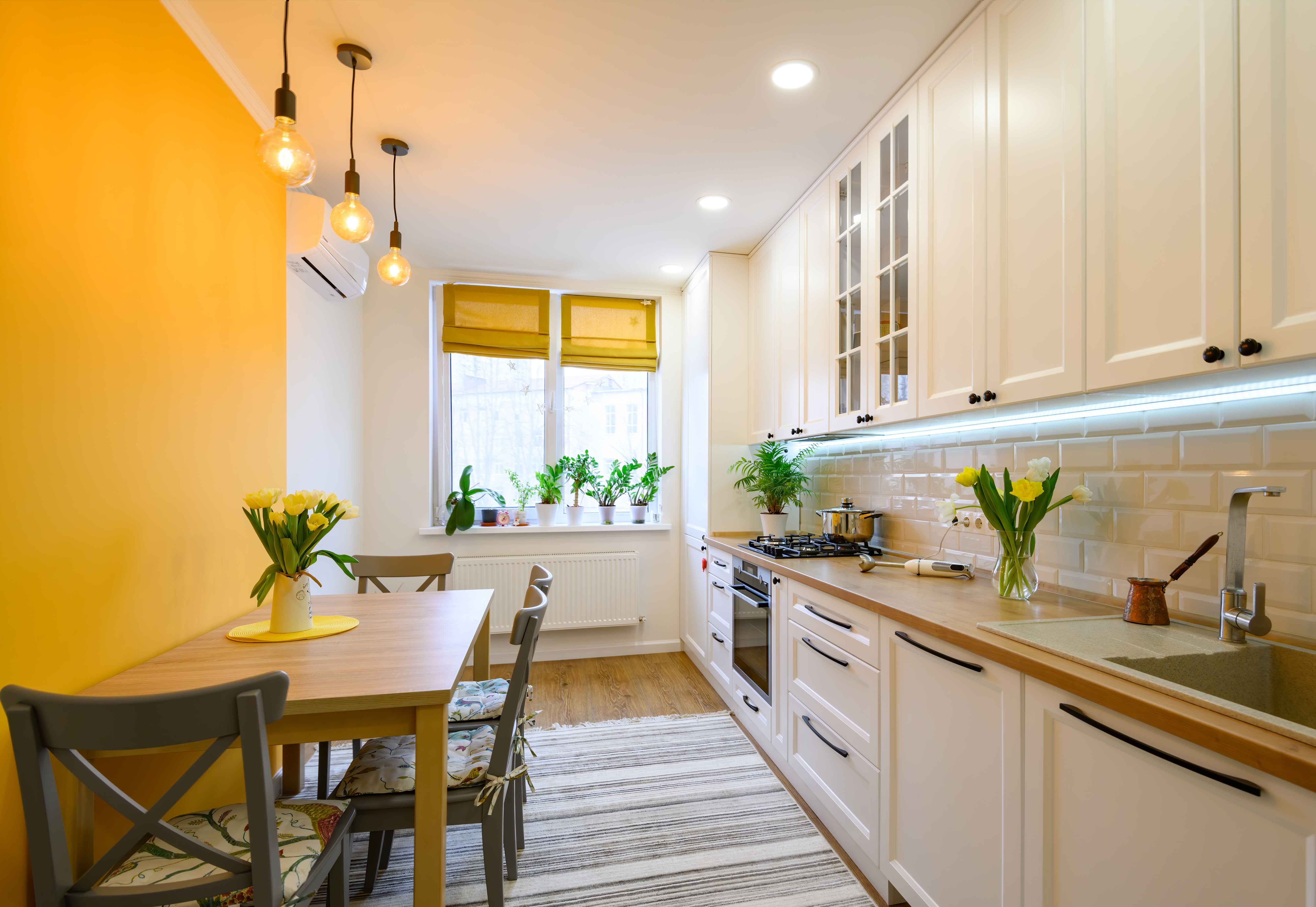 Named after the distinctive colour of the leather slippers worn by men in Morocco, this shade of yellow can be described as 'subdued sunshine.' Despite its bold hue, it's not overly bright or overpowering, making it perfect for a larger room, where its cheerfulness will intensify.

Yellow is a perfect colour for a living room if you want to create a warm, sunny space that always feels bright and inviting. This versatile colour can work with all styles too, from deep ochres for a moody and dramatic dark living room to light and bright primrose shades for more traditional spaces.

Yellow also has a soothing quality and will instantly make people feel calm and happy in your kitchen, whilst giving the illusion of a bigger, brighter space and it pairs well with white and grey.

Although yellow is considered an energetic colour, soft, buttery shades can help make a bedroom feel like a serene retreat. Softer shades are perfect for bedrooms decorated in a cottage or eclectic style, and they look great behind nearly any shade of furniture, from painted white to dark wood.
Curious to find out what your home's worth now, before you start updating it?

Request a valuation from your local team – our team of experienced valuers have an in-depth knowledge of the property market, local to your home and would be happy to help.