Leaves have begun to fall, and nights are drawing in as Autumn gets into full swing. For many homeowners, now's the time for cosy kitchens, comfort food and snuggling in warm blankets. No surprise then that as the seasons change, so too do home trends - so what's coming this Autumn?
Cosy home offices
A kitchen might be the heart of the home, but with homeworking now the new norm, having a designated home office space is becoming more and more important. One trend is to redesign an old cupboard or a section of a lounge to turn it into a miniature office without "losing" valuable living space.
Out go the summer fans as autumn progresses and in come blankets and plush cushions. Home offices are sure to undergo a cosy makeover as workers focus on warmth and comfort in preparation for the cold autumn mornings.
Blue, mustard and pink
If you're looking to redesign your home in line with current interior design trends or simply want a change of scene after months spent indoors, then a colour change might be the answer to your problems. This season's "In" shades are dark blues, mustard yellows and chalky light pinks.
Dark blue and mustard yellow create a homely but modern feel to any room. These hints of colour can be dotted around in the form of pillows, duvets and blankets to keep in with the change of season.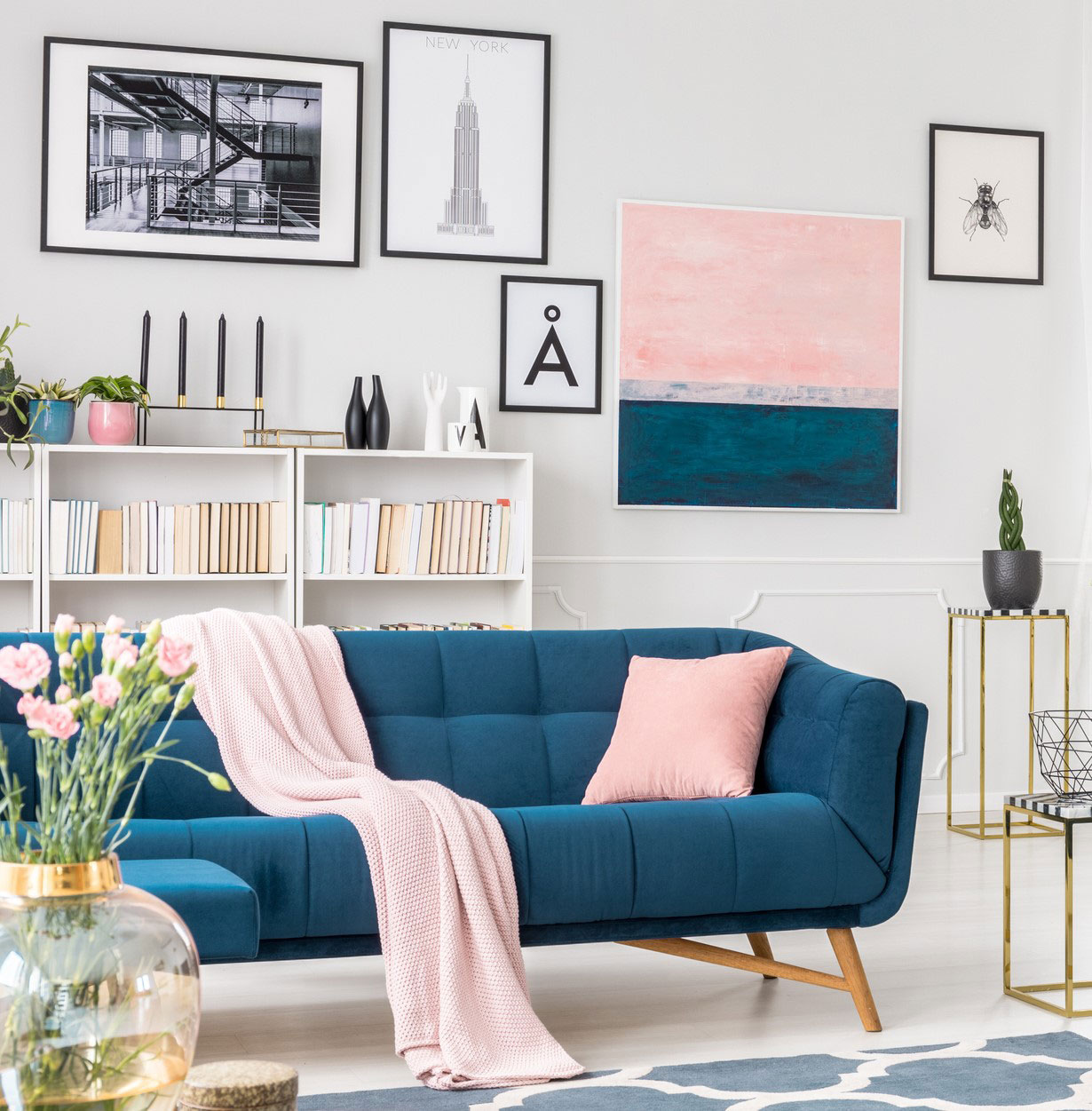 In contrast, chalky, light pink colours are also on-trend right now. Whilst this was predominantly a bedroom colour before, this shade has come a long way and is now one of the must-have trends for this coming season. Paired with metallic golds and silvers, chalky pink creates a clean, modern and lived-in feel that suits any room.
Fire pits
Many of us missed the festival events that were meant to happen this summer, and as we head towards the end of the year, the usual autumnal gatherings like Bonfire Night and fireworks are looking unlikely too. In their place, garden firepits have gained momentum, allowing us to extend our garden socialising as temperatures start to dip.
There are lots of steel fire pits on the market to choose from, or better still you could build your own, adding some personality and creativity to your garden. Whether it's enjoying a beer or a glass of fizz with a few friends or making gooey marshmallow s'mores with the kids, a firepit is the new must-have garden accessory this autumn.
TIP - Sourcing building materials such as Cotswold stone from your local recycling centre adds an aged, vintage feel to your DIY Firepit - and it's eco-friendly too.
Home bars
Although the bars and pubs may still be open, going there is trickier than ever and many of us are still avoiding them altogether. One way to satisfy your need for pub delights is by adding a home bar to house or garden. These bars can be kitted out with all your favourite drinks and mixers, made just the way you like them, without waiting an age for your order to be made. Home-bars are sure to be a lasting must-have trend as we head into 2021!
Is your home on trend? Want to know what it's worth? Find out with a free valuation.