This half-term will be unlike any other, due to COVID restrictions, but that doesn't mean it has to be dull!
Many businesses and events companies have used this unique opportunity to reinvent their annual activities in a more creative and safe manner.
Here's our rundown of the Top 5 must-see family-friendly activities happening this October half-term (in no particular order).
Halloween in Worcestershire
Worcestershire claims to be the home of Halloween and although children there can't trick or treat this year, it doesn't mean they can't enjoy the many spooky spectacles taking place across the county. Both Witley Castle and Hartlebury Castle have many different family-friendly events such as spooky tours, wand making and more to keep the kids entertained this Halloween half term. If you're looking for something a bit more adult-orientated, then why not try the Ghost Walk of Worcester - a must-see for history lovers!
https://www.historicghostwalkofworcester.co.uk/

Over Farm Reinvents Tradition
Over Farm is famous for its Frightmare Festival which takes place throughout October and never fails to make us jump out of our skin. This year, the farm still promises lots of scares with its brand new COVID-compliant event - The Walk. This tour of the farm guides Halloween-lovers through 9 different environments, all themed and decorated differently for visitors to enjoy. Make sure you pack your wellies!
https://www.overfarm.co.uk/the-walk-2020/

A Magical Trail
If spooky nights and scarecrows aren't your thing, then perhaps the delightfully mystical fairy door trail is your go-to event. Taking place between 29th Oct - 1st Nov, this trail walks guests through the beautifully autumnal Painswick Rococo Gardens, where children can hunt for the well-hidden golden apple!
https://www.rococogarden.org.uk/news/healthy-outdoor-autumnal-fun-this-half-term/

Westonbirt Arboretum's Autumnal Adventure
Autumn is the perfect time to visit Westonbirt Arboretum as colours of red, auburn and yellow decorate tree-lined walkways. The Arboretum also has a cafe and shop, which sells locally sourced products for you to take home and enjoy. Be sure to stop and smell the sweet maple trees as they flourish this autumn.
https://www.forestryengland.uk/westonbirt/autumn-family-trail

Halloween at Home
For many of us, going out this half-term is unfavourable due to recent COVID warnings. Instead of going out, we recommend a Halloween themed day-in to keep the kids and adults entertained.
Make some Halloween treats:
Halloween Pumpkin cake is a great way to use up some leftover pumpkin and keep the kids entertained for a few hours – Check out the recipe here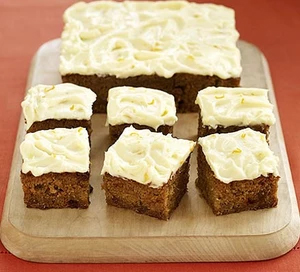 Pumpkin seeds shouldn't be thrown away either. One for the adults, spicy pumpkin seeds are a great accompaniment to a cold beer or glass of wine – check out the recipe here
Get ahead for Fireworks Night and make your own Bonfire Toffee
Build a Halloween hideaway– Kids love a den, and whether or not you have a garden, there are always ways you can create your very own. Indoors you can use pillows, blankets and even chairs to form the structure of your hideaway, while outside using natural materials or a tent is a great way of entertaining the family without spending a penny.