Looking forward to May? Here are some events happening around Gloucestershire which the whole family can enjoy, showcasing the best of our local areas.
1st - 3rd May

Indulge in the finest locally sourced food, drinks and handmade gifts with Gloucester Docks' famous Oxford Street market, taking place across the May bank holiday.

17th May
Ready for a swim? The Cheltenham Lido is reopening as of the 1st of May! Bring the kids and enjoy a casual swim with the family.
Having partly reopened in April, Cotswold Farm Park is opening its doors fully with access to indoor spaces and their barns on the 17th of May. Be sure to book your tickets in advance to avoid disappointment.
19th May - 24th May
Giffords Circus kicks off its 2021 tour on 19th May at Fennells Farm with its long awaited The Hooley show. Inspired by the fantastical world of fairies and magic, this year the circus will have a mystical feel including acts from Nancy Trotter Landry, Rebecca Musselwhite, Duo Imagine and, of course, Tweedy The Clown.
Ends May 31st
Walk among over 30 enormous, life-sized elephant sculptures, decorating the grounds of this lovely local landmark and enjoy the beautiful gardens in full Spring bloom.
30th - 31st May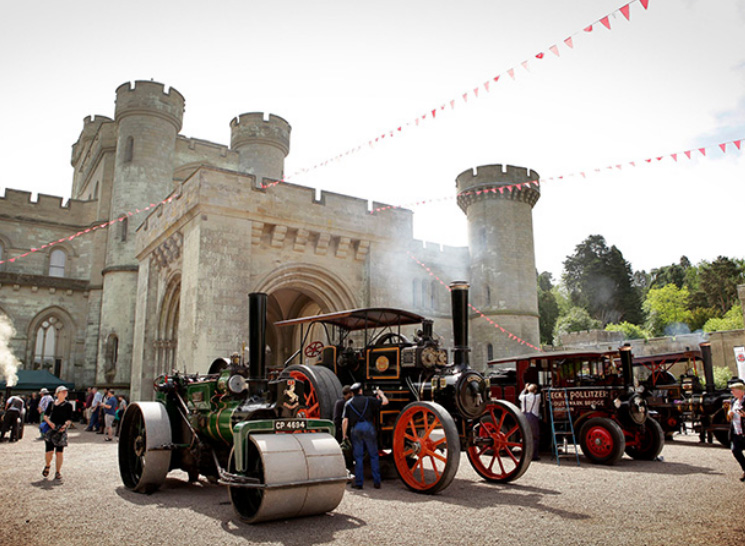 Opening again for the first time this year, Eastnor Castle welcomes visitors to enjoy their Steam and Vintage Car fair taking place in the Castle Courtyard. Be sure to catch a stunning Falconry display happening on the Valley Lawn at chosen times throughout the day.