Investing in our team is the key to our success
If a supermarket runs out of a product, they simply place an order and bingo - the following day a nice shiny lorry arrives, delivers whatever the supermarket is short of and they're back in business.
As Estate Agents, we don't have this luxury. Aside from our reputable brand, our fantastic presence thanks to our 9 local offices and our exceptional market knowledge developed over the last 21 years, we are totally reliant on the skills and expertise of our staff to create and convert as many opportunities as possible into homes to sell. With homeowners now having a wealth of choice when it comes to choosing an agent to sell their home, this is a real art and takes skill, exceptional customer service and great knowledge throughout the entire process to ensure we remain market leaders.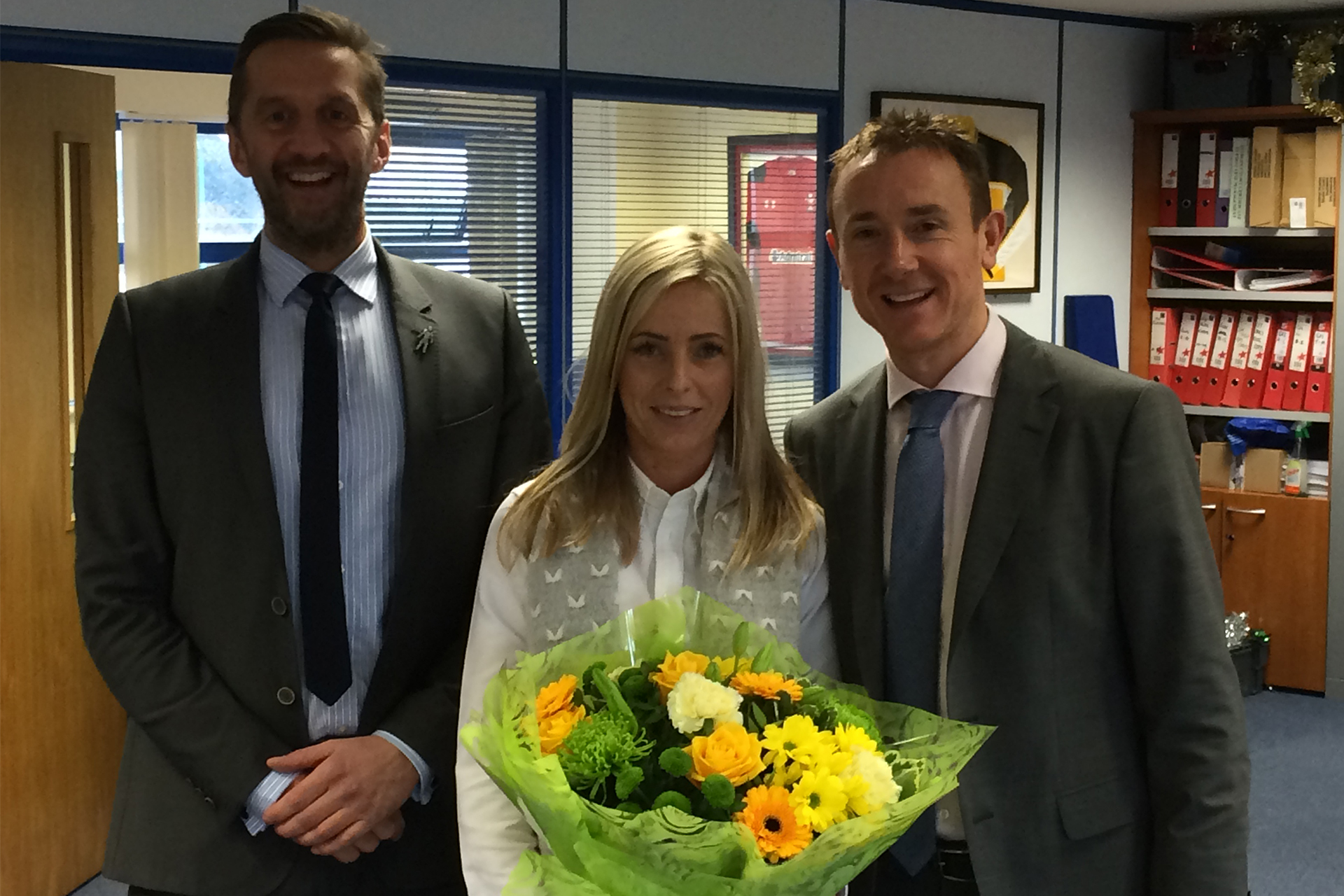 It's a fact that our staff are our greatest asset and we lay great store in their training, development and retention. In the last 4 weeks alone, I've personally written cards and delivered flowers/wine/chocolates to five of our team who've each celebrated their 5 year anniversary, I have one on my desk ready to be written, and, throughout the Company, we're seeing more and more 10 year and now 20 year anniversaries.
This aspect of our business is something that we're not only very proud of, but also constantly working to improve upon in order to create the best working environment we can. We've just reduced the full-time working week for our sales staff – tantamount to giving them almost 4 weeks of extra time off a year to ensure they have a better work/life balance; every single member of our sales team is on a development programme, with their next steps marked out and clear guidance given on what the Company expects from them to enable them to progress; we invest significantly in training, having spent more money this year than ever before on external staff training from industry experts and award-winning national management training companies and already have sessions booked in for next year too; we reward our sales staff financially for doing a great job and for bringing in the best results, and just as importantly reward our support and administration staff too, taking them with the top-performing sales staff on days out, trips to sporting events and to industry awards dinners.
Finally, for our Annual Top-Achieving Staff, we take them on an all-expenses paid trip to Portugal, which over 20 of our staff qualified for in 2018. I can cite plenty of examples, both of companies in our industry and others, who neither invest in their staff nor recognise and reward their achievements and then they wonder why their employee turnover is so high.
In an industry where the quality of your staff is the key to your company's success, it is vital to look after them, develop them and to retain them. Whilst we would never claim to be perfect, judging by the number of milestone anniversaries we see every month I think we're doing really well. And until lorries start delivering houses to our offices to sell, long may this continue!
Simon Trippett - Estate Agency Director