A Review of 2020 at The Property Centre
It's fair to say that 2020 wasn't the year any of us were expecting.
The Covid-19 pandemic has changed all our lives – personally and professionally – and our thoughts go out to those who've been most affected.
Local property prices increased in 2020
However, despite COVID and the uncertainty surrounding Brexit, we saw heightened levels of activity in the housing market last year. This ramped up when the market reopened in May, with a "race for space" as buying criteria shifted.
Bigger gardens, space for home offices and access to countryside all impacted on demand, which then gathered further pace following the Chancellor's announcement in July about the Stamp Duty Holiday. As a result, 2020 saw some of our busiest months in the history of the company, breaking all previous records for both Sales and Instructions.
Market outlook for 2021
As we enter 2021, the market shows no signs of slowing down and we've had a busy start to the year. Dataloft Inform predict a 0.9% growth in house prices across the country.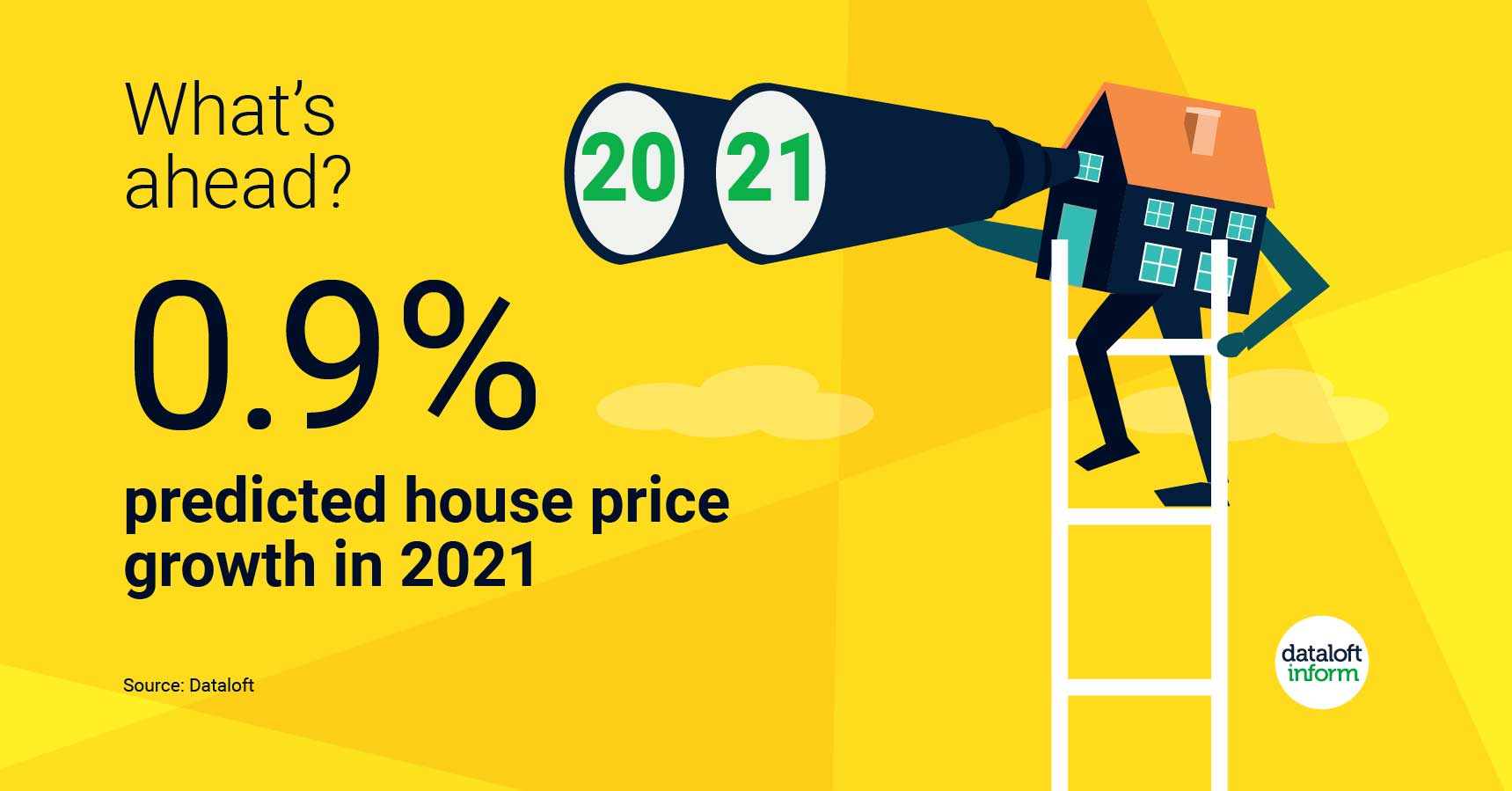 Investment in Technology
Whilst adjusting to the new "normal" was a challenge for everyone, it also gave us an opportunity to review our processes, update our branches and introduce new technologies. With more property searches done online than ever before, great imagery and immersive virtual tours have become vital to making a home stand out from the crowd.
In 2020, we also introduced cutting-edge video tour technology, which captures the very feel and dimensions of a home. The interactive map design allows prospective buyers to navigate each room in a property with ease, giving them the sense they're really there, but all from the comfort of their own home.
Whilst nothing can replace a viewing in person, our interactive video tours enable us to qualify serious buyers whilst also helping to keep our vendors and viewing staff safe. First introduced into our Cheltenham, Churchdown and Stroud offices, January and February 2021 will see this rolled out across our remaining 6 offices.
Milestone Anniversaries
We believe that staff retention is one of the keys to our success and 2020 saw us celebrate a few key anniversaries.

Our Tuffley Sales Manager, Mark Holford, celebrated his 20th year with The Property Centre,
whilst Longlevens Branch Director, Lee Webb, marked 15 years and our Head of Property Management in Worcester, Gill Critchson, celebrated 10 years with us.
Training and Development Programme
As a Company, we believe that our staff are our greatest asset and we lay considerable store in their training and development and continued this through 2020. As a result, we were pleased to see so many internal promotions across our teams last year.
Award-Winning
We strive to deliver an exceptional service, but many of our teams went above and beyond last year to help customers through the pandemic so it was great to see this service recognised with two major industry award wins
SILVER for Best Regional Agency Group for BOTH Sales and Lettings in the UK at the ESTAS.

Charity Support
As an independent local company, we're proud to have helped local charities, all of whom have suffered due to COVID.
From St. Richard's Hospice in Worcester, to Food Banks in Gloucester and Worcester, OpenDoor in Cheltenham and the Women's Refuge in Stroud, our team willingly donated their money, time and items to support these worthy causes.

Sponsorship of Local Sports Teams
Our sponsorship of Longlevens Rugby Club and all its 15 teams continued last year. Undeniably a difficult year for sport everywhere, we were proud to contribute £4k to the club's crowdfunding campaign and were delighted to see Former Gloucester Rugby prop, Andy Deacon, join Longlevens RFC as the club's new Director of Rugby.
Despite starting the year in another Lockdown, we're optimistic that the next 12 months will see better things. The local housing market remains strong and with home playing such an important role in all our lives now, analysts are already predicting a rise in house prices this year, with the lettings market looking set to grow too.

Thanks to all our customers for their continuing support and to our amazing staff. We wish everyone a happy and healthy 2021.