Whatever your reasons for deciding to sell your investment property, there will be key decisions to make regarding your current tenants.
We'll look at the options available to you if you're looking to sell your rental property, as well as explaining tenants' rights.
What is a sitting tenant?
A sitting tenant is someone who's renting a property at the time their landlord decides to sell it. This is also known as selling with a 'tenant in-situ'.
Can I sell a property with sitting tenants?
If your buy-to-let property is occupied by tenants, you can still sell it with them in-situ.
However, you'll need to understand your tenants' rights and the legalities of selling your property with tenants. We advise you to always inform your tenants of your intention to sell before putting the property on the market.
A property with great, long-term sitting tenants can be appealing to another landlord or investor - think of it as a package deal. When marketing your property for sale, we'll inform potential buyers that your tenants plan on staying in the property and will pay rent to the new owner once the sale has completed. This will save the new owner from going through the process of finding tenants and the inconvenience of having an empty property with no rental income.
However, selling a rental property with sitting tenants to a buyer who wants to live in it can be more complicated. Your buyer would either need to wait until your tenants' fixed term agreement was finished or try to reach a compromise with them over early termination.
You could also choose to terminate the tenancy and sell the property vacant. You'll need to make sure you give the correct notice to your tenants. The government website has all the details relating to tenancy agreements and ending a tenancy.
Tenants' rights when a property is for sale
If you choose to sell with tenants in situ you will need to be aware of their rights.
If your sitting tenant signed an Assured Shorthold Tenancy (AST), they have the right to remain in your rental property for a fixed period of time outlined in the agreement, even if it has a new owner. This is usually six or 12 months but can be longer. The new landlord will take on this tenancy agreement.
Once the new investor has the property in their name, they can amend the contract or renew and create a new agreement based on their ownership.
If the tenant entered a contract before 1989 they will have a security of tenure. This means they have the right to remain in the property under the Rent Act 1977.
You could also choose to give your tenants notice that you wish to regain possession and sell the property as vacant.
If your tenant's fixed term is due to expire, or they are on a periodic tenancy agreement having not signed a new tenancy after their fixed term expired, you may be able to issue a section-21 notice to regain possession of your property.
Due to the pandemic, section-21 notice periods have changed, and you must now give your tenant at least 2 months' notice to regain possession of your property.
Can a sitting tenant buy the property?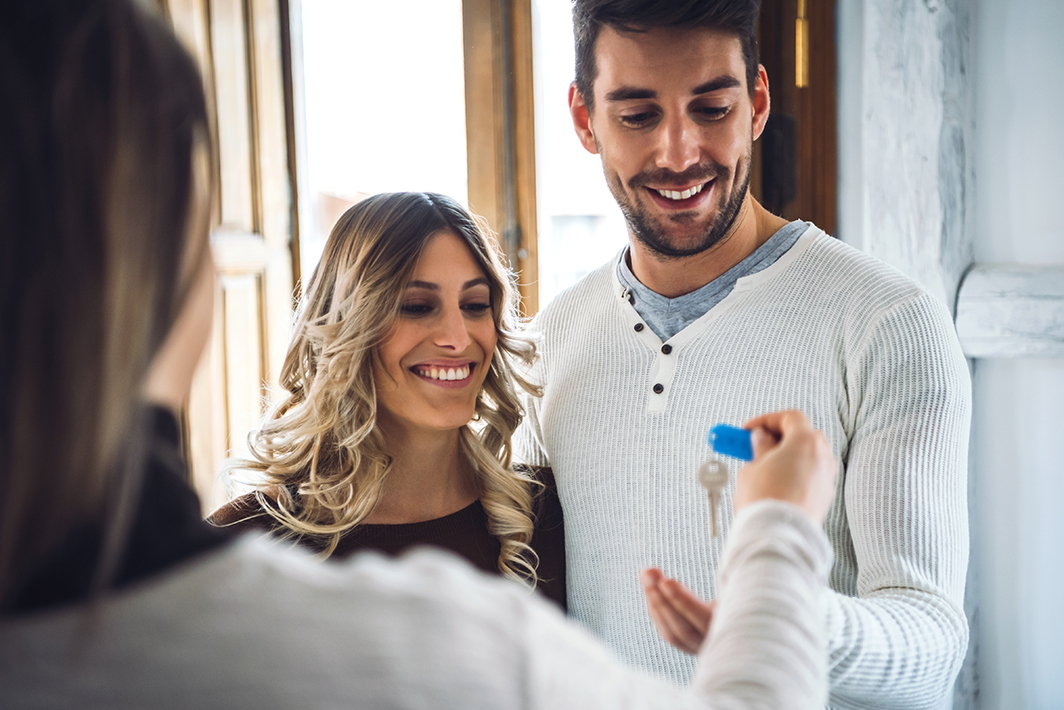 It can be a good idea to offer your existing tenants first refusal on buying your rental property.
Private Rented Sector (PRS) tenants don't have the automatic right to buy a rental property, but if they're able to afford to do so, it can be a beneficial scenario both for them and for you as the landlord.
Do existing tenants have an effect on the property's value?
Depending on who buys it, selling with sitting tenants could affect your property's value.
Many existing landlords will see the opportunity to buy a property with tenants already in place as a great investment and may be willing to pay a higher price than if the property was empty.
However, the buyer may be bound to the terms of your existing tenancy agreement if the tenants decline to sign a new agreement with them. Or they might want to reference your tenants themselves, meaning more costs for them.
What are the benefits of selling a rental property with tenants in-situ?
Whilst it may seem slightly more complicated than selling an empty property, there are lots of advantages to selling your investment whilst allowing your tenants to remain in the property.
Maintain your rental income
Selling with sitting tenants means you will not lose out on any rental income. Throughout the selling process, up until completion, you will continue to receive rental payment from your tenants.
Avoid unnecessary costs
If you decided to evict your tenants before selling, you would be required to pay for council tax, utilities bills.
Potential for a quick sale
Whilst a property purchase for the normal residential buyer is based on emotion, for investors it is more based on facts and figures. For this reason, sales can often be quicker, even with tenants in situ, as it is solely a business transaction.
Property security
Your property could be less susceptible to vandalism or break-in with tenants still living there.
Tenants' security
Whilst you own the property, to tenants it is their home. Being forced to move because the landlord wants to sell can be extremely worrying for tenants.
If your tenants' wellbeing is important to you, there is no reason why you cannot consider only selling to parties willing to keep your current tenants onboard. With a guaranteed rental income for the new owner, it is likely they will oblige. Good tenants are hard to come by so this could be a real bonus for buyers.
How to sell your property with sitting tenants
Provided you have an assured shorthold tenancy in place, this should be relatively straightforward. We have many years' of experience working with landlords and buy-to-let investors to ensure their properties sell and their tenants are kept happy.

Before selling, make sure you have everything ready for a potential investment buyer. Tenancy paperwork and legal documents which will need to be provided include, but are not limited to:
A signed tenancy agreement
Terms of the tenancy
Evidence of the tenants' right to rent
Safety certifications for gas and electric
Confirmation of deposit protection
Copies of any legal notices on the tenants
Current repair/outstanding repairs report
A copy of the EPC
You'll also have to arrange for your tenant's deposit to be transferred into the name of the property's new owner. When it comes to arranging viewings, it's important to give your tenants at least 24 hours' notice prior to a viewing.
If your property is managed by us, speak to our dedicated team of Property Managers who can help you with all of this.
Local and trusted expertise to sell your investment property
As local estate agents in Cheltenham, Worcester, Stroud and Gloucester, if you're thinking of selling or letting your rental property, speak to our valuation experts. We can advise you on selling with sitting tenants, as well as how to achieve the best possible price. Book a no-obligation valuation of your property.