Many homeowners underestimate the importance of preparing their home for prospective buyers. Making your property more attractive will not only help to maximise the sale price but help it sell quicker too. If you're thinking of selling, take a look at the list below with ideas on how you can prepare your house for sale.
First impressions count
Make sure the exterior of your home looks inviting. Plant some colourful flowers and repaint your front door if it's looking tired. Move bins out of view and clear away anything unsightly. Do what it takes to create that lasting first impression.
Check everything is working
Selling almost any home can be tricky, but selling a home with lots of small repair needs can be much harder. When buyers walk into your property, they want to fall in love with the house, not add a bunch of small repairs to their to-do list. Check the doorbell, tighten loose taps, replace light bulbs and tighten any loose handles.
Remove clutter
Less is more. Tidy up counters, windowsills, tables and all other areas on show. If the house is overflowing with things, buyers might worry that the house won't be big enough for their own belongings. Moving out will be also easier if some of your belongings are already boxed up.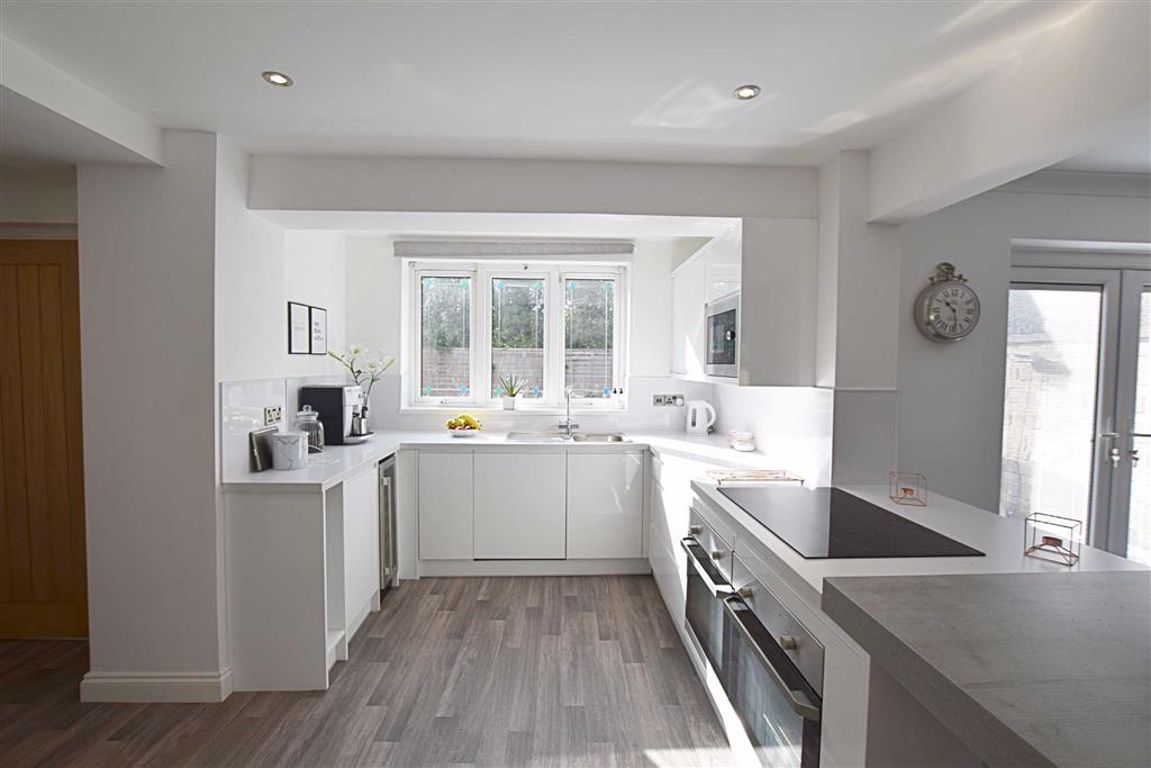 Deep clean
Clean under and behind furniture, clean the windows, touch up any scuff marks, scrub the skirting boards, walls and doors. Really make your home sparkle and look cared-for.
Repaint walls to neutral tones
A light neutral colour allows buyers to envision what the walls would look like with the colour of their choice.
Check the smell of your home
Your home needs to smell fresh and clean. If a smell is pervasive, prepare to do some investigating and deep cleaning.
Depersonalise your space
Remove distractions so that buyers can visualise themselves living in the property. Limit personal items and family photos, as well as bold artwork. If your children's bedroom walls are covered in posters, remove most of them. Try to create a blank canvas, so that buyers can picture themselves making the house their home.


Consider who your buyer might be and define each room
Buyers need to be able to picture themselves living in the house, so it's essential that each room is shown off to highlight its purpose. For example, if your home has a spare bedroom, it should be dressed to look like a guest bedroom, not a junk room! You may also consider who may want to buy your property and dress your home accordingly.
Make the most of your outdoor space
Gardens can be a great selling point – but an overgrown jungle will make the space look smaller and unloved. Consider power washing the decking and patios, planting some tubs, and creating privacy with trellis or trees.
As local property experts in the Gloucestershire and Worcestershire, we can advise you on how best to sell your home, as well as achieve the best possible price for it.
If you're thinking of selling, book a free, no-obligation valuation with us today and find out how we can get you sold.