With more of us spending time at home, having a nice garden to relax and socialise in has never been more important - 'Staying In' is the new 'Going Out'!
Create a seamless indoor-outdoor transition
Entertaining in the garden is easier when it feels like an extension of your living area. Bifold doors are the perfect way to open up a kitchen, dining or living room when the weather is fine and they serve to unify your garden with your indoor space, drawing your guests outside.
Create different seating zones in your garden
The UK's not known for its constant sunshine, so whatever you put in your garden needs to be either weather resistant or something you can move indoors!
A dining table and chairs are a great addition to any garden and there are lots of styles available which won't break the budget. By giving yourself the option to dine outside, you're effectively creating another room.
Casual seating is a must too and there are some great weather-resistant options. Swinging chairs are popular or you could make a bench, set apart from the dining furniture and made comfortable with big cushions. If you've got kids, oversized bean bags are another good buy and can be moved to create "cosy corners".
Top tip: if possible, position your table under some shade – either invest in a decent table parasol, or if you've got the space, create your own pergola against your house wall. They help define the space in your garden and look beautiful once they're covered in climbing flowers – consider plants like wisteria, clematis or even grapevines.
Create a focal point
Whether it's a water sculpture or a fire pit, an eye-catching feature adds interest to your garden. Try adding up-lighters to the base of a tree or large plant – the effects are stunning and they help illuminate your garden after dark.
Alfresco cooking
Everyone likes a BBQ and there are options to suit every budget, but who doesn't love pizza?! Pizza ovens are becoming more and more popular – nothing beats the smell of freshly baked dough!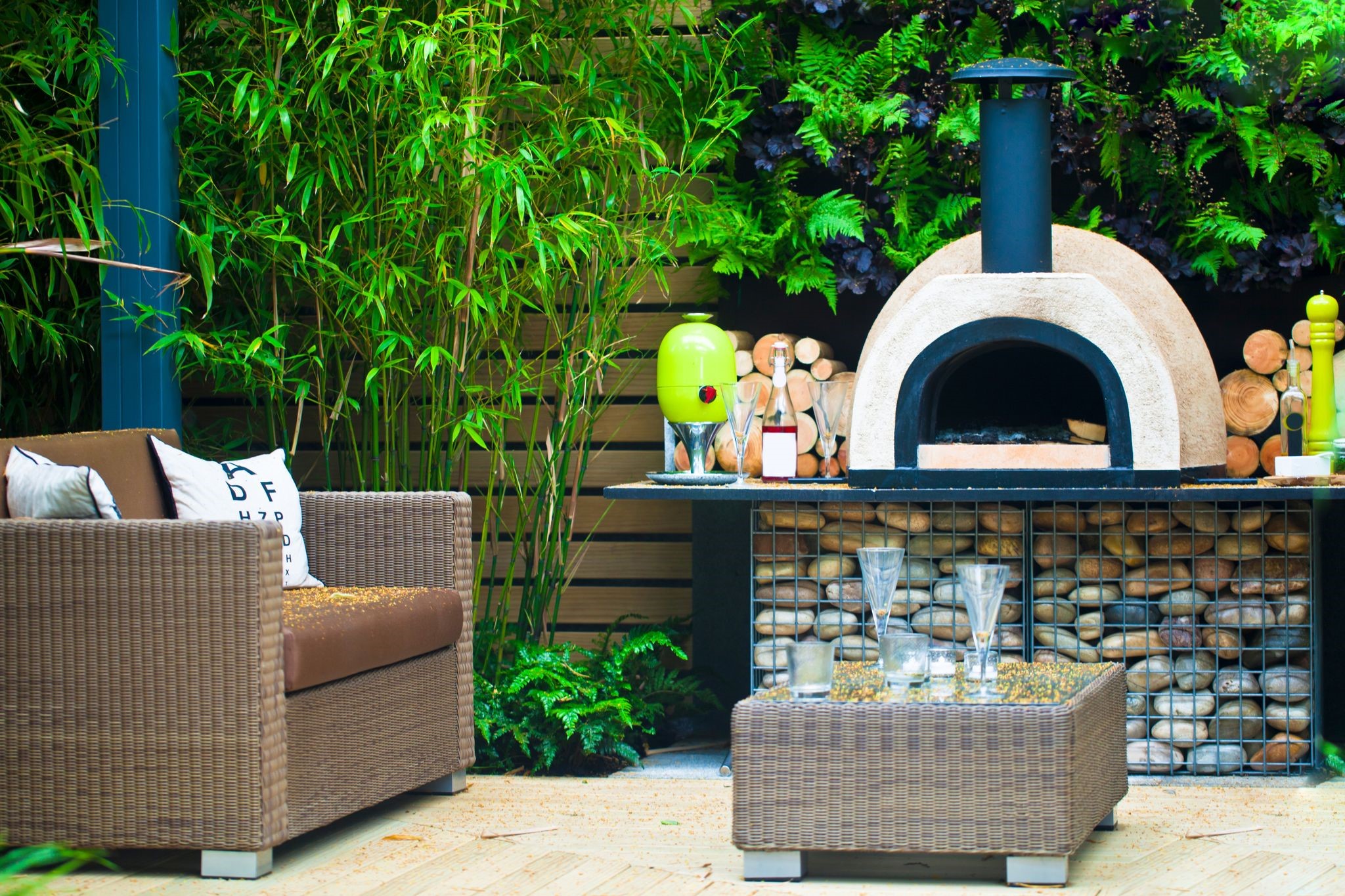 Get the lighting right
Good lighting isn't just functional – it can add ambiance to your garden. Solar lights are a great choice and come in lots of different designs – from wall lights and lanterns to flame torches and fun fairy lights. Just ensure the ones you choose are designed for outdoor use.
We've got lots of properties on the market with great gardens. See what we have available today.