The connection between house prices and schools is long-standing.
Lifestyle is a big consideration factor when moving house, and families will pay a premium to make sure their children live within the catchment of schools rated 'outstanding' by Ofsted.
The average house price in England where the local school is rated 'Outstanding' by Ofsted is £331,605, according to research by comparison website Confused.com. This is approx. £38,600 more than the average price of homes near schools rated 'Good' by Ofsted and about £78,000 more than areas with schools that 'Require improvement'.
School catchment areas
Catchment areas for primary and secondary schools rated 'Outstanding' by Ofsted see the highest house price premiums. Competition for properties close to the best local schools can be fierce, particularly as oversubscribed schools usually have admission policies that favour those living closest.
Invest in the future
Many parents take a long-term view and will consider paying a premium as a good investment for their children's education.
Properties near good schools often hold their value in a challenging market and tend to sell faster if the market stalls, as there will always be parents willing to pay a premium for their children. These properties can come with an attractive lifestyle too, often located in thriving communities. This makes them popular with all types of buyers.
Looking for a good school near your next property?
Use our Locrating tool to see which schools are close to a property you like.
For a long term and happy move, the location needs to tick the right box as much as the house.
That's where our Locrating tool makes things easy. Simply scroll down the page until you see the map, then click on the mortar board symbol.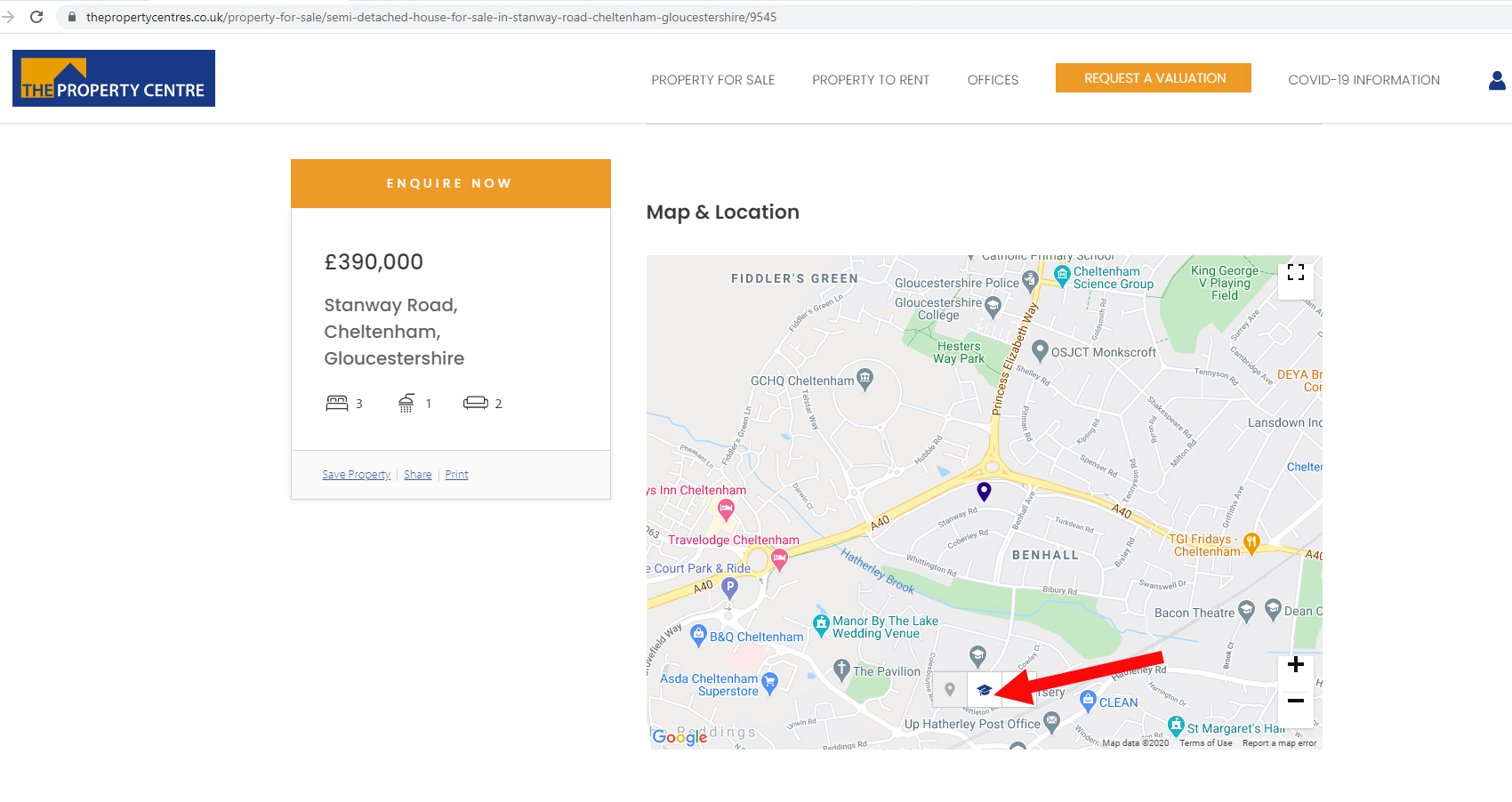 That will then show all the schools in the vicinity of that property.
All you need to do is click on the individual school symbols to see that's school's latest Ofsted report.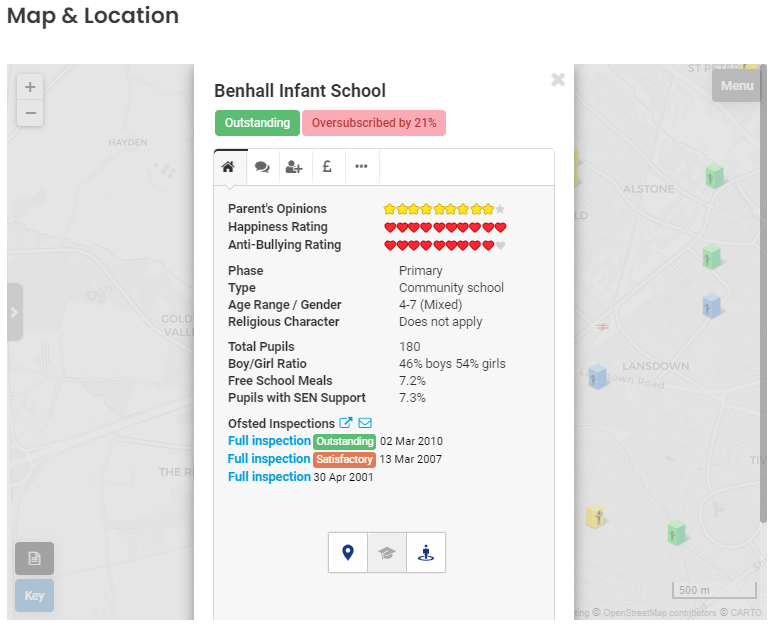 Finding a home near the right school, in an accessible location, and close to transport links, might seem like a hard task, but if you register your requirements with us we can help you find that perfect home.
For an accurate, and up-to-date valuation of your home, contact your local branch today.