Want to gift something homemade to your family and friends this Christmas, but don't want the last-minute stress in the kitchen?
Then you'll love these 7 gift ideas you can make ahead of the big day, giving you more time in December to simply get in the festive spirit. Put your homemade treats in a hamper to give to your family or wrap individual gifts to send to friends.
Christmas Jam
This simple jam is a sweet-tart mix of strawberries and cranberries and is also super easy to make.
Homemade Limoncello
This Limoncello is a two-phase process, so you'll need to plan 3 to 4 days in advance, but the work is mostly hands-off, and the recipe is incredibly simple. Homemade limoncello makes a great festive gift.
Scented Salt Scrub
Perfect to make now, these scrubs smell lovely and are a great gift for friends.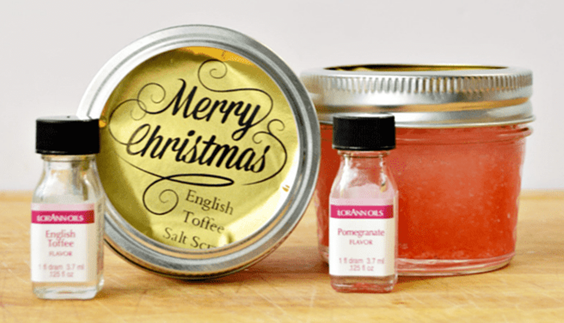 Chocolate and Raspberry Jam
This chocolate and raspberry jam, from preserver-expert Kylee Newton, is rich and decadent and a pure delight to spread on toast. This jam keeps for 8-10 months and makes a great gift.
Fennel and orange pickle
This light and tangy fennel and orange pickle recipe from The Modern Preserver cookbook is a perfect match with fish, the natural aniseed flavour from the fennel complementing it perfectly.
Gift bags
Personalise your gifts even further with homemade gift bags for your recipients.