As energy costs rise and the average homeowner (and prospective homeowner) becomes more environmentally aware, improving the energy efficiency of your home can not only save you money in the short term, but it can also dramatically improve the market value of your home.
Environmental impact is fast becoming a requirement for future homeowners, who're often looking for properties that are designed with sustainability standards in mind. With modern homebuyers often checking energy performance certificates (EPCs) before even viewing a property, the eco features that add value to a home are, unsurprisingly, more on buyers' and sellers' radars than ever before.

These buyers are often willing to pay more for a property if they can see how the features of the home can save them money in the long term.

In fact, research from Money Supermarket shows that based on average property prices in England, there is a definite correlation between an improved EPC rating and a higher property value.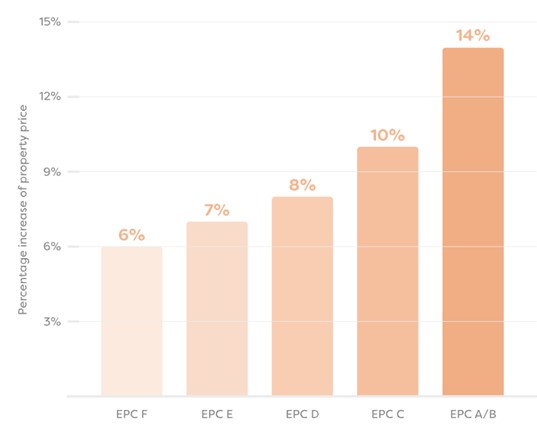 If you're looking to make eco-friendly upgrades to your home, here are the main things you can do to increase your home's value through energy-efficient improvements – investments that are worth the effort when looking to sell your home.
Insulation
Modern homeowners dislike draughts, and sensing a breeze during a viewing might even prevent a sale or have an impact on the value of a house. The worst draughts can be addressed with double glazing and insulation, but gaps around doors, windows, pipework, and more can all contribute to unpleasant breezes and lost heat in a house.
Double or triple glazed windows
Upgrading your windows is one of the best ways to improve the energy efficiency of your home, as double or triple glazed windows will stop heat from leaking out.

Double glazing throughout a 3-bedroom house can save approximately £110-115 in energy bills per year, whilst also improving your EPC.

As well as energy-saving, double glazing can also drastically reduce outside noise.
Cavity wall insulation
Solid wall insulation is one of the most significant individual contributors to an improved EPC rating. Installing cavity wall insulation not only offers a chance to improve the energy efficiency rating, but could also save you up to £160 a year while you live in the property.

In the case of new homes, cavities in the wall often make it possible to install insulation inside, and thus drastically improve energy ratings. With older properties that have solid walls, insulation either inside or outside of the wall can largely achieve the same effect. Either of these methods can go a considerable way towards reducing lost heat.
Loft Insulation
Perhaps one of the simplest, energy-efficient and cost-effective ways of improving your home is through loft insulation. According to recent stats, you could be losing 1/3 of your home's heating through ineffective loft insulation.

Given that heat rises, simply lining your attic space with insulated fabric can go a long way towards energy improvements.

This insulation is also a key factor for house value and contributes to an improved EPC rating.
Upgrade your doors
Aside from the roof, two of the biggest thermally ineffective items in the home are single glazed doors or solid material doors. These types of doors have a low U-value - which measures how energy-efficient the door is at conserving heat within the home.

Replacing your door's single glazing with double glazing or changing your solid material door for one made out of composite materials (which are designed to reduce heat transfer) are both long term ways you can reduce your energy and heat consumption.

Note: doors installed before 2002 should have their U-value reviewed as they are likely to have a low rating.
Other draughts
Filling any gaps around pipework, cracks in woodwork, fixing deteriorating seals and other potential draught culprits around your home is vital. These small improvements, paired with the other energy-saving efforts, will still help to improve your EPC overall.
Equipment
Replace your boiler
A newer, more energy efficient boiler can have a significant effect on the energy consumption of your property.

As well as not always adhering to modern standards, old boilers can lose astounding amounts of heat, and generally, do a great deal more damage to the environment. By comparison, modern combi boilers are about as energy efficient as heating can get and can save as much as £400 on yearly bills in a detached house.

Given that boiler performance certificates also form a large part of any EPC rating, an A-rated boiler can greatly improve your existing rating.

A new combi boiler and installation shouldn't cost much more than £3,000. This positive and relatively affordable step towards improved energy-saving will contribute to a higher market value of your home.
Energy-efficient light bulbs
Something as simple as switching to energy-saving bulbs instead of traditional ones can improve home energy efficiency for minimal effort.

The next time you need to replace your light bulbs, consider going for a LED light. While LED light bulbs have become more affordable in recent years, they still cost more at around £8 per bulb compared to a £1 incandescent bulb. However, LED bulbs consume significantly less energy which will mean lower energy bills. LED bulbs also have a longer lifespan lasting an average of 25,000 hours compared to just 1,200 hours of the incandescent bulb.
Hot Water Tank Thermostat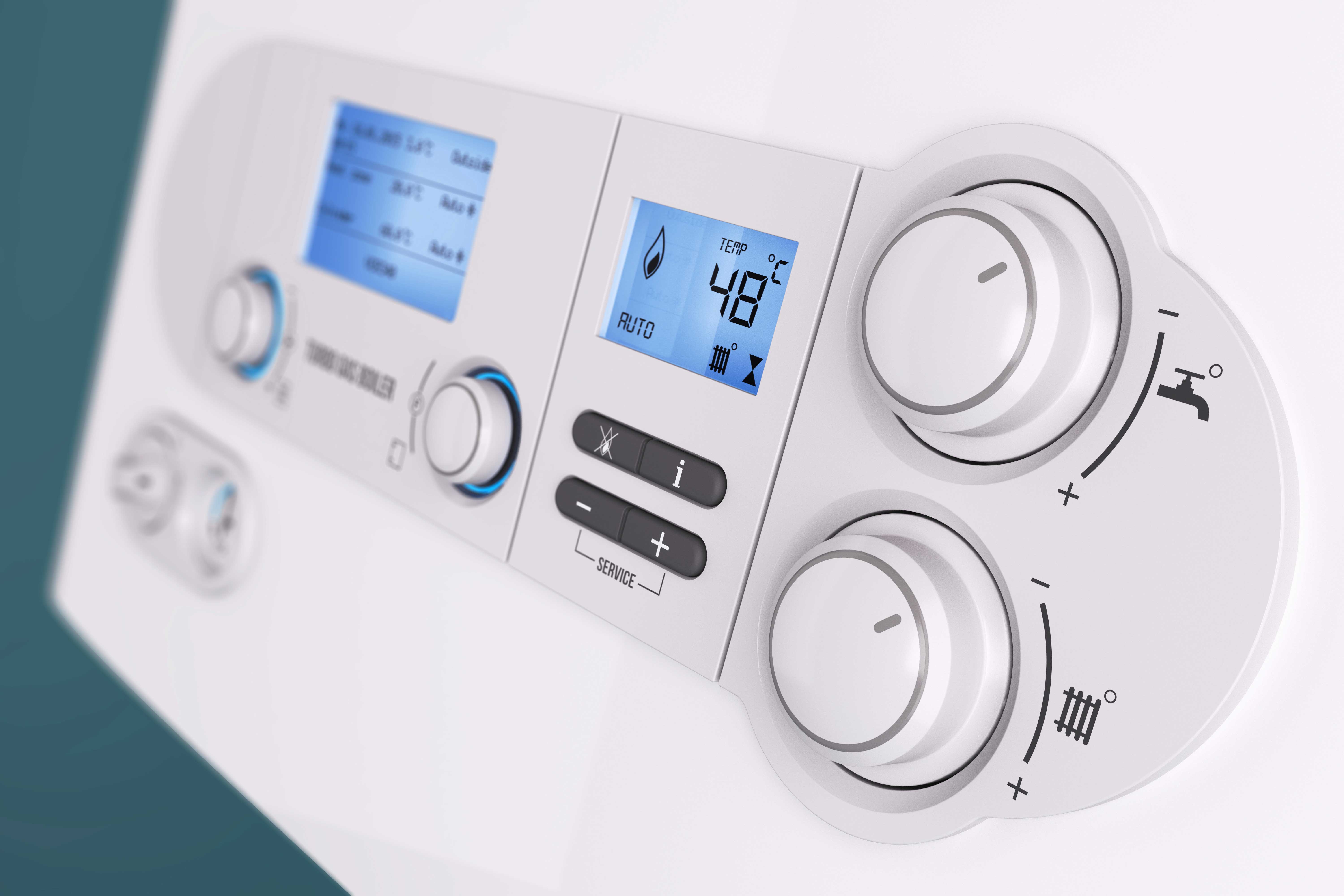 Installing a hot water tank thermostat or checking your existing one for faults is a quick and easy way to ensure your hot water tank is working effectively. A faulty thermostat can cause problems for your home as you could be left with no hot water or water that's heated beyond safe temperatures.

We recommend employing a trained professional who can check your thermostat's and boiler's efficiency in under 30-minutes safely. Avoid checking the thermostat's quality yourself as exposed wires and high voltage appliances can cause harm when incorrectly handled.
Add value to your home by making it more energy efficient
If you're looking to increase the value of your home, a great way to do so is by implementing energy-efficient methods, that will not only increase the value of your home and make it more saleable, but will also offer important benefits to the environment. Before making any improvements and upgrades, speak to one of our expert valuers first to find out what your property would be worth before and after investing.