Make your outdoor space just as stylish and comfortable as the rest of your home with this year's top trends.

In recent years, gardens and outdoor spaces have proved invaluable, with many people benefitting from spending time outside in their gardens. While every garden is different, there are some key garden trends that can help curate an outdoor haven for entertaining and relaxing.

These are the trends set to be big this year.
Bringing the indoors outside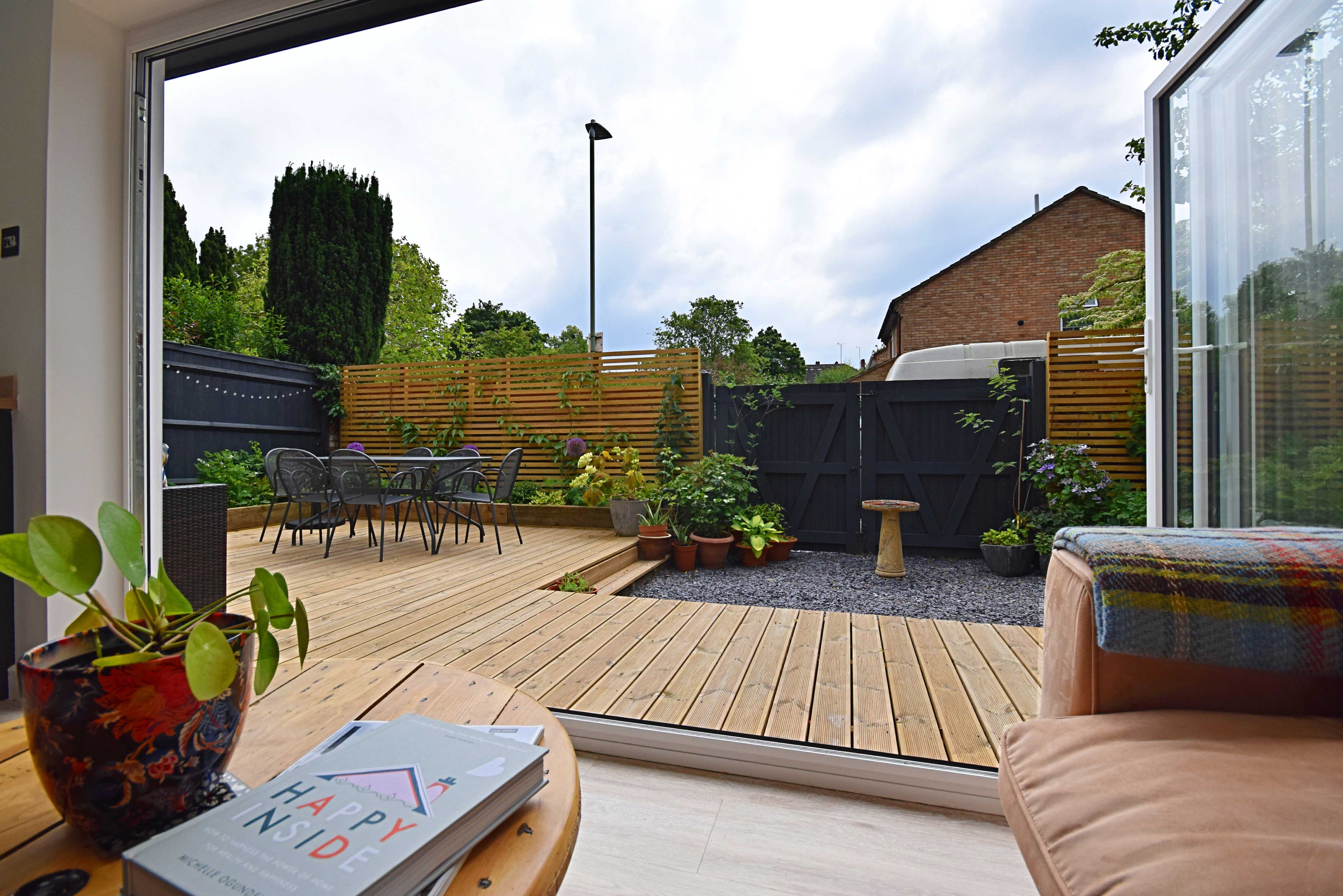 Blurring the lines between indoor and outdoor living has been one of the biggest garden trends over the last 2 years and looks set to continue. Homeowners expand their living space by incorporating outdoor space, using the garden as an extension of the home.
Weather-proof furniture
We know how challenging British summers can be, with sun one minute and rain the next. The key to creating a functioning alfresco space is ensuring you have suitable outdoor furniture that will offer the same comfort and durability that you would expect from indoor designs.
One of the best weatherproof garden furniture materials is synthetic rattan. It's completely waterproof and can therefore be left outside with no weather damage – plus, hand-woven, synthetic rattan is easy to clean and maintain. Just make sure you store the cushions somewhere to keep them looking their best.
Popular designs include the egg-shaped seat and L-shaped sofas.
Make yours a night garden
If you're using your outdoor area for dining, drinking and entertaining late into the evening, the right lighting is key.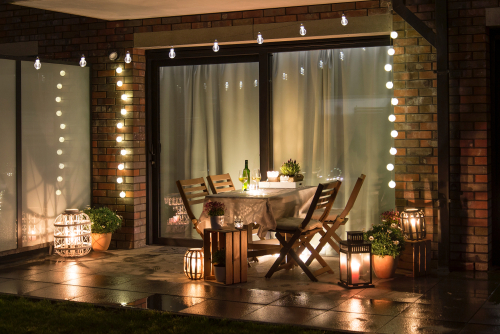 Combine a collection of portable rechargeable lamps on tabletops with low-voltage warm white LED lights, together with free-standing lanterns to create a warmth and ambience that encourages your guests to enjoy the garden, whatever the hour.
Adding warmth
The new way to stay warm outside in 2022 is a blaze in the middle of the table. These fire pit tables provide a real talking point when entertaining outside and provide warmth without the fierce heat and sparks of a traditional wood burning fire pit.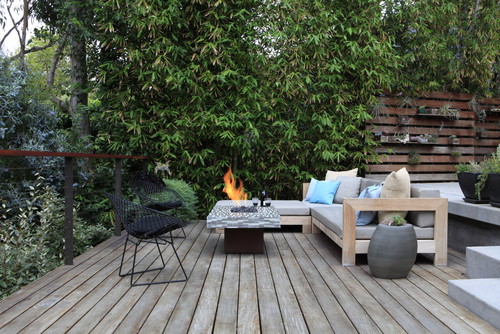 Pet comfort
With the increased number of households now owning a dog, a popular trend for gardens this year is outdoor pet accessories.
Think waterproof and windproof tents for pet comfort and durable pet paddling pools and fountain mats for hours of fun.
Outdoor offices
For many, remote or hybrid work is here to stay.
Named the 2022 outdoor trend of the year, outdoor workspaces allow you to carve out a quiet spot for work, without taking up valuable space indoors. Either transform a garden shed into a private office or create a purpose-built space. You could even add around 8% value to your property by building a garden office and many buyers are also looking for this when searching for their next home.
Dividing and zoning
An ideal way to make more of any garden is to dedicate allotted zones to each outdoor activity, either with structured planting or decorative garden screening.
Separate a chill-out sanctuary from a busy entertaining space, to ensure each area has its own dedicated place within the same plot. By breaking the flow with decorative screening you are signalling a different use for each space, without enclosing any valuable ground coverage to make the garden feel smaller.
Welcoming wildlife
Welcoming wildlife into our green spaces continues to go from strength to strength, with this year seeing our gardens being much wilder and offering a greater refuge for wildlife.

Water is an easy way to encourage wildlife into the garden, from water baths to ponds, the draw of water attracts birds and frogs. It's also important to ensure safety. A top tip for ponds is to ensure that there's always a way out. For example, try stacking rocks or bricks inside the pond at the edge, to create a staircase for wildlife to climb out if they need to.
The number of hedgehogs in the UK has plummeted over recent years, so consider including a small hedgehog house in your garden to provide nocturnal visitors with a safe space to shelter from cold weather, predators and cars.
Neglect the lawn
Rewilding is the new manicuring and creating a meadow using a seed packet is a popular way to help nature thrive in your garden. You don't have to let your entire lawn grow freely, consider dedicating a patch to help feed the bees.