Decorating for Christmas is starting early again this year, so it's never too early to start hunting for your perfect Christmas tree.
Recommended by our own staff, we've handpicked our favourite places to buy or rent your real Christmas tree in Gloucestershire this festive season.

Once the tree's up, Christmas can truly begin!

Real Christmas Trees in Stroud
Winstones Ice Cream in Stroud has been transformed into a magical Christmas tree store, stocking locally-grown, fresh-cut Norway spruces, Nordmann firs and blue spruces. The famous ice cream parlour also offers environmentally-friendly, living rental trees, which you can return after the festive season, and even rent the same tree again next Christmas!
Discover a delightful forest of Christmas trees between Stroud and Cirencester, as Jolly Nice transforms its paddock into a festive store, with a bumper crop of firs and spruces for sale every day from 8am - 7pm.

Recommended by Nick Ponting, Branch Manager in our Stroud office.
Real Christmas Trees in Gloucester
Click and collect your real Christmas tree from the Over Farm Market car park from Saturday 27th November – with the full retail experience set to return when lockdown restrictions are lifted. Ranging from three to 14 feet tall, Over Farm has a huge variety of Christmas trees from Norway spruces to Silver, Fraser and Nordmann firs. For those who haven't got the space for a tree, there's also a choice of fir-shaped wreaths, handmade and decorated with festive lights.
Recommended by Kaylee-Ann Dimond, Assistant Branch Manager in our Tuffley office.
Brockworth Garden Centre, Gloucester
Brockworth Garden Centre have pulled together everything you need to make your Christmas a little extra special this year, from great gift ideas to fantastic Christmas decorations, trees and lights.
Recommended by Cheltenham Branch Manager, Oliver Davis.
Officially opening on Friday 26th November, The Natural Christmas Tree Co. is a small family business, selling high-quality and sustainably grown Christmas trees from Prestbury Farm in Tibberton. Whilst you choose, you can also tuck into homemade mince pies with plenty of Christmassy treats for children, too.
Recommended by Amelia Walker, Sales Manager in our Churchdown office.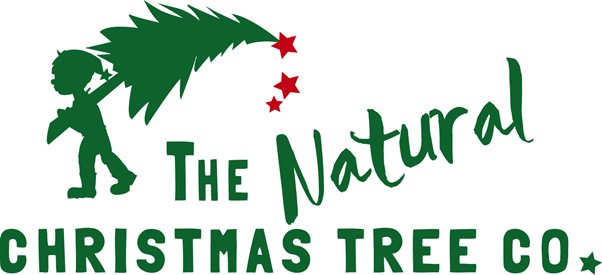 Grown in Somerset, the friendly staff at Hill House Farm offer Nordmanns & Traditional Norway Spruce from 3ft to 10ft, as well as holly wreaths and mistletoe. Open every day from Saturday 27th November.
Recommended by one of our Senior Partners, Stuart Nash.
Open every weekend from Saturday 27th November until Christmas, between 10am-4pm, Abbotswood Farm creates a real Christmas experience as you watch the farmer cut down your chosen tree in front of you.
Abbotswood Farm, Golf Club Lane, Brockworth, GL3 4AL
They also sell local honey and free-range eggs from Ermin Park Free Range Eggs.
Recommended by Faye Bliss from our Accounts team and Melinda Gillick in our Mortgage Administration team.
Real Christmas trees, in a range of different sizes, as well as real and artificial wreaths and posies are available at Pound Farm from the end of November.
Recommended by Hannah Ockleton from our Mortgage Admin team.
Real Christmas Trees in Cheltenham
Ready from the end of November, The Dawn Nurseries is a small, family-run garden centre, offering a selection of trees to suit your home.
Recommended by Victoria Thompson from our Mortgage Administration team.
Cheltenham's Primrose Vale has teamed up with Cotswold Fir Forestry to offer a range of Nordmanns and traditional firs and spruces of all sizes, available from the end of November. The popular farm shop, situated off Shurdington Road, also specialises in pot-grown trees – with its environmentally-friendly rent-a-tree service available for collection or delivery from mid December.
Recommended by our Marketing Manager, Wendy Worger.