Planning to move in 2022 and wondering where to start?
According to Rightmove, one in 16 homes in the UK changed hands in 2021 and buyer demand looks set to continue with over 20 buyers for every home for sale.

This heightened demand has pushed up house prices and nationally these rose by 8.2% in 2021, although locally we've seen an even bigger increase. For example, properties in Stroud increased by 13%.

It has left some feeling unsure and wondering how best to approach a move, but now is not the time to give up on home-moving dreams.

With the Bank of England having raised the base rate from 0.1% to 0.25%, more interest rate increases forecast in the coming months and house prices predicted to rise further in 2022, now is the time to take action.
Don't wait until Spring to put your home on the market
Figures from both Rightmove and Zoopla indicate that the period after Christmas is one of the busiest times of the year for house hunters, so now is a great time to get your home on the market. That way, your home gets promoted on the portals to as many people as possible, so that viewings can start taking place in early January.
Get prepared now
To do this, first and foremost, make sure your home is looking its best by following our advice on how to prepare your home for sale this winter.
Get an accurate valuation
Once you've prepared your home, arrange to have it valued. All our valuers are highly experienced, with expert knowledge of your local area, so any valuation you receive will be realistic and accurate, giving you the best chance of attracting serious buyers. Book a free valuation today.
Arrange your mortgage now
If you're buying onwards, investigate your mortgage options as a matter of priority. Speak to a mortgage adviser as soon as you're serious about moving. It's a good idea to speak to an adviser before you start viewing properties so that you know your budget.

Our team of professional in-branch mortgage advisers, based in each of our offices and working with Mortgage Advice Bureau, have access to over 12,000 mortgages from over 90 UK lenders. Unlike most other lenders, you can arrange an appointment within a few days.

Read more tips on the best way to buy a home in 2022.
Choose an agent who uses a virtual tour, professional photos and accurate floorplans to show off your home
With more property searches done online than ever before, great imagery and immersive virtual tours are key to make your home stand out from the crowd. Alongside beautiful photos and accurate floor plans, our state-of-the-art technology creates a virtual 360 walk-through tour of your home.

Properties with a virtual tour attract more detailed views on the portals like Rightmove and Zoopla, which generate more interest and give you a greater chance to sell for the best possible price.

Better still, as a virtual tour of your home allows prospective buyers to navigate each room with ease, it gives people a real sense of the feel and dimensions of your home, meaning you can be assured that any in-person viewings are only from serious and qualified buyers.
Choose an agent with a great online presence
Over 80% of property searches now start online and the largest proportion of these are on mobile so it's important to choose an agent with a great online presence.
Our in-house marketing team will ensure your home is displayed on all the leading property portals, including, Rightmove, Zoopla OnTheMarket and Boomin, as well as our own website. We also showcase many properties on social media, and have over 6000 followers on Facebook, with over 4000 on Instagram.
Choose an agent with a High Street presence
Although most property searches start online, our office network is another great way to promote your home. Situated in the heart of the communities they serve, properties are showcased to passers-by in our modern window displays, meaning even more eyes on your home.
Be flexible
When you're selling your home, always try to be as flexible as possible when accommodating viewings.
If you've been struggling to sell so far
Consider changing agent
If your house has been on the market for six months, the best advice might be to change your agent. Our experienced valuers have expert knowledge of your local area and offer free, no-obligation valuations. Any valuation you receive will be realistic and accurate, and we have a mailing list of buyers looking to buy in each area, meaning we can help you sell. Book a free valuation with our team.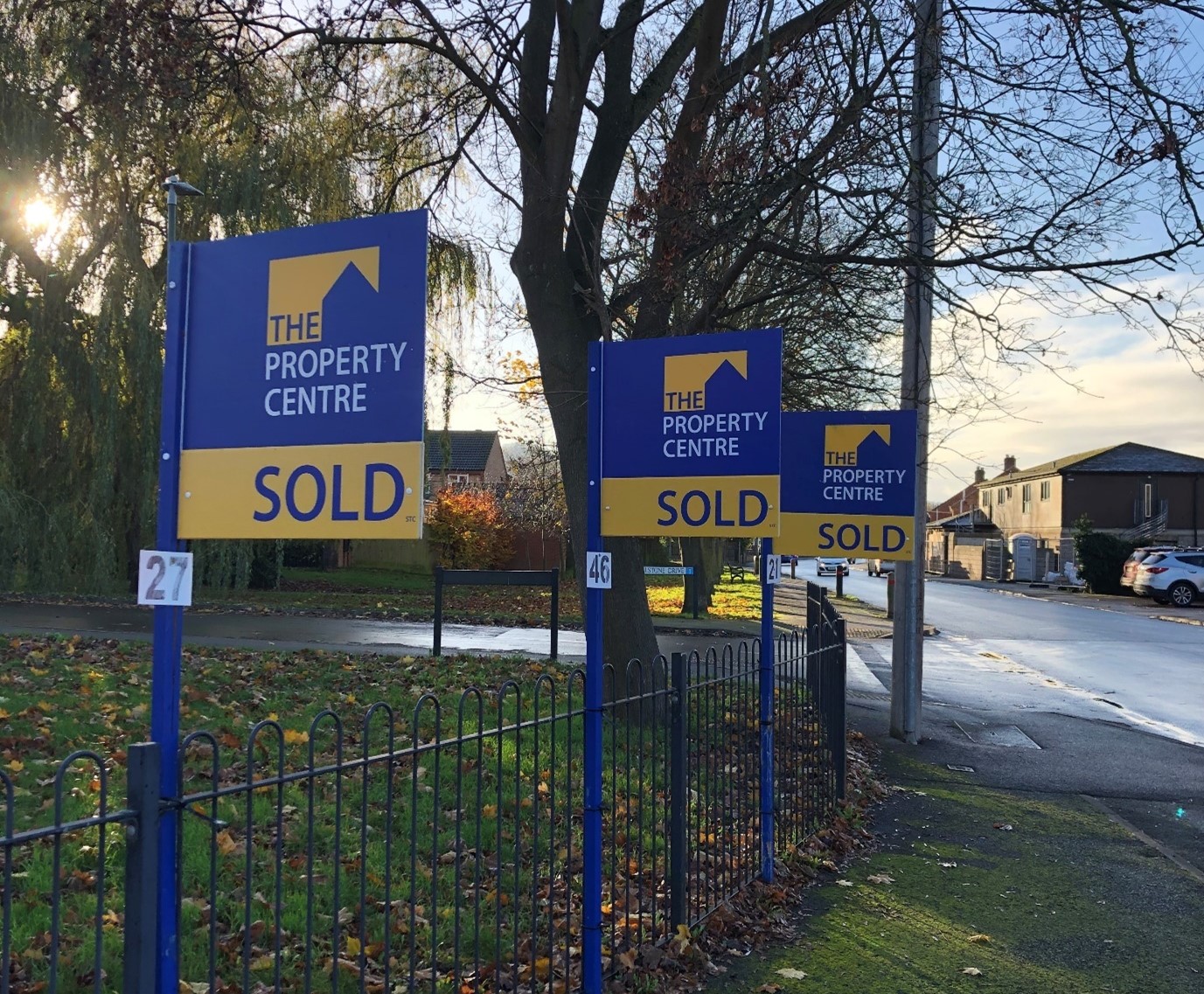 Drop the price
A rule of thumb is that every one in ten viewings should result in an offer, and every one in four offers should result in a sale. If this has not been happening so far, consider dropping your price. Price adjustments should be a minimum of 2% to be recognised by the portals as a price drop. This price drop will be highlighted on the portals, bringing new interest.
Post on your personal social media
Whilst we have over 6000 Facebook followers, not all will necessarily be local to your area, so try posting your home to your own social media friends as well for an extra boost.
Sell the lifestyle
A lot of buyers are looking for outside space and/or a home office. So, if you have a spare bedroom, it makes sense to dress it as a home office, but also put in a sofa bed to show it's a flexible space.
If you have a garden, make sure it's looking its best. Even if you only have a balcony or courtyard, make sure to dress it with a table and chairs, as well as a few plants to sell the lifestyle. If you don't have any outside space at all, pre-empt any concerns and market the property with clear reference to how close the nearest park or green space is.
Keep your home presentable
Remember to ensure that your home stays inviting to home buyers whilst it's on the market. Read our tips on making your home appealing to winter buyers.
Book a free, no-obligation valuation with our team today to start the selling process.